Representative Executive Vice President Shouji on stage of Morning Pitch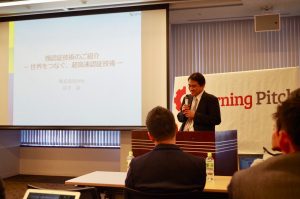 SFM Co., Ltd. is pleased to announce that on January 12, Representative Executive Vice President Shouji made the presentation in Morning Pitch, the event organized by Tohmatsu Venture Support Co. Ltd.
He demonstrated our Facelogin system and introduced our products and services of face recognition system.
The audience was surprised at the recognition speed of Facelogin and we exchanged many business cards with persons in a long line after the presentation. Thus many people had a great interest in the possibility of application to IoT business using our AI technology. We are planning to cooperate with many companies in various manufacturing and service industries and will promote the spread of face recognition technology actively.
【About Morning Pitch】
Morning Pitch, held every Thursday at 7 AM, is a pitch event that aims the platform to create a business partnership between venture company and large company. Starting from January 2013, total 600 venture companies have been on stage up to December 2015. Tohmatsu Venture Support Co., Ltd., and Nomura Securities Co., Ltd. has been a joint Secretariat for the event.
HP: http://morningpitch.com
【About Facelogin】
Facelogin is our original product of a next generation data terminal login system that matches the user's face, as presented to an authentication camera in the terminal and matched against pre-registered face information, in place of a password. The user can log in to the system instantly with almost eliminated influence of usage environment.
Product Website:http://smart-facematcher.co.jp/en/product/facelogin/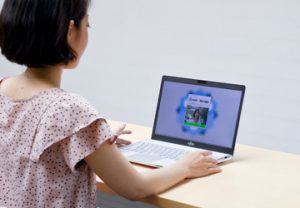 Contact:
SFM Co., Ltd.
info@smart-facematcher.co.jp
Telephone 03-4540-1616