SFM set up an independent booth at INTERPOL World 2017 in Singapore
SFM Co., Ltd. (SFM) set up a booth at INTERPOL World 2017 in Suntec Singapore Convention & Exhibition Centre from July 4th through July 7th.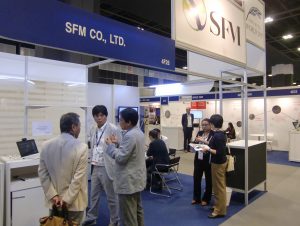 The event was sponsored by INTERPOL (International Criminal Police Organization) which is the world's largest international police organization and was a global exhibition and congress platform of authorities and multi-stakeholders from around the world to showcase new technologies, equipment, tools and solutions by the public security companies in order to strengthen the strategic support against the growing international and high-tech crime.
SFM was invited by the sponsor and exhibited as one of three major Japanese companies which set up an independent booth. We displayed the major product, SFM Facio Matcher and could appeal our advanced technology protecting against future terrorism and crime. Our reputation of group's advanced face recognition technology is gradually spreading broadly through POC in more than twenty countries in the world and many attendees from international institutions and security companies visited our booth in spite of our first exhibition. We will work on specific business talks introduced by several visitors in the exhibition.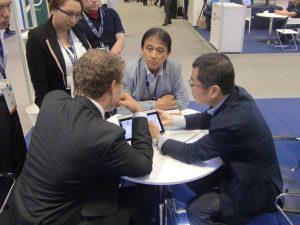 We will contribute to the global peace and security in the future by the development and sales of various products using our unique face recognition engine.
【Official Website of INTERPOL World 2017】
HP: https:// www.interpol-world.com/
Contacts:
SFM Co., Ltd.
E-mail info@smart-facematcher.co.jp
Phone +81-3-4540-1616